How to Submit Ideas to the Ideanote Roadmap
How to Submit Ideas to the Ideanote Roadmap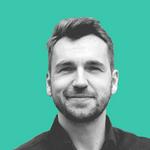 Updated by Morten Toft
You can help make Ideanote even better!
In fact, we're counting on you submitting your best ideas for improved functionality or brand new features, so we can co-create together.
Head on over to roadmap.ideanote.io and let the creativity flow.
If you haven't already, you can create a user right here.
Ideas are submitted directly to our product team and they read every last one!
Thank you <3