How to Invite People to a Workspace
How to Invite People to a Workspace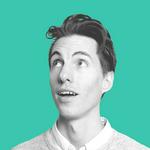 Updated by Jakob Storjohann
Click Settings in the lower left hand corner
Click People
Click Add in the right-hand corner
Send out personal email invitations by adding a name, an email, and your message
Optional: Use an invite link to invite multiple people
Optional: Use a .CSV file to send out email invitations in bulk
Optional: Manage existing members or resend old invitations
Importing from CSV
If you upload from a CSV file, make sure you have a column heading for "email" which is required to invite a new user to Ideanote.
Optionally you can choose to include the column headings for "firstname", "lastname" and "message". The message will be added to the invitation email.
To get started, try organizing your spreadsheet using our CSV template.
After selecting the CSV file, you'll have to confirm that you wish the invite the users. Emails that are invalid or emails that have already been invited in the past are skipped automatically.
When all users have been successfully invited, you'll see a confirmation message at the bottom of the screen.