How to Set Up SAML Single Sign-On
SAML-based single sign-on (SSO), gives members access to Ideanote through an identity provider (IdP) of your choice.
You can access the full guides here:
Integrating Ideanote with ADFS.pdf
Integrating Ideanote with Azure AD.pdf
Integrating Ideanote with WordPress
Go to Settings
Click Security
Click Add and choose SAML, to add it as a provider.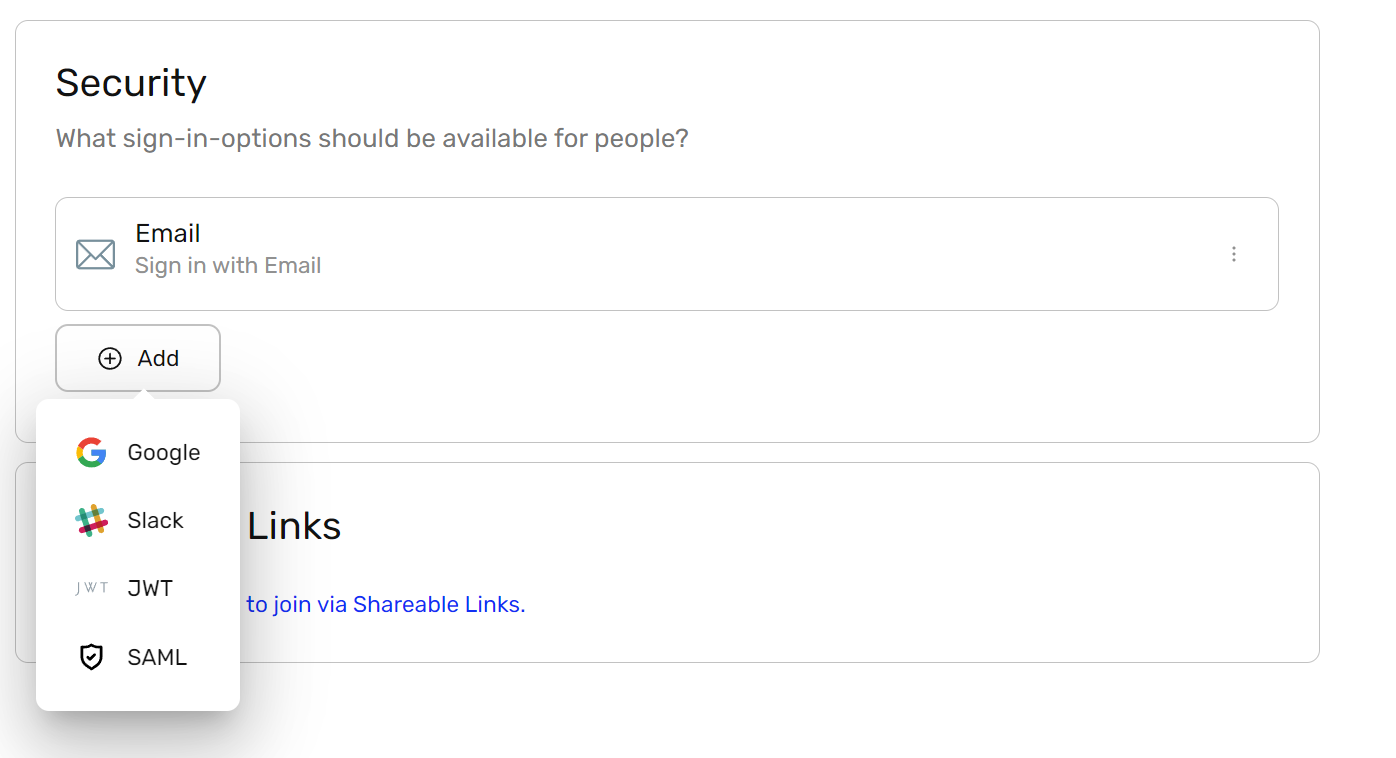 A dialog opens with 4 tabs for you to connect Ideanote to your IdP.
Basics: Here you can configure basic information such as icon and title of your IdP.
Configure IdP: Here you can copy values from Ideanote into your IdP

You will need to add "?subdomain=<your subdomain>" to the assertion consumer URL if you would like to support IdP initiated sign in flow. Example: https://api.ideanote.dev/sso/saml/metadata.xml?subdomain=mysubdomain

Check Attributes: On this page you can set up custom attributes to sync from your IdP to Ideanote. These attribues will have to be set up in your IdP.
Add Metadata: Now you will need to link your IdP to Ideanote by entering Entity ID, Login URL and Certificate. This can be done by either manually copying data from your IdP to Ideanote or upload a IDP-metadata XML file.
Select Save to on tab 4 to finish the setup.
---
---