How to Submit Ideas Anonymously or without Signing Up
How to Submit Ideas Anonymously or without Signing Up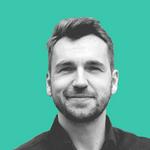 Updated by Morten Toft
Unfortunately, we're not quite there yet, but we are working on it and we believe it's going to be one of our most awesome features yet.
Although we can't commit to a date just yet, we can reveal that we will be adding a slew of new idea submission options, including anonymous submissions, private submissions, and the option not to sign up before submitting.
Stay tuned for more!